Learn more about the classes we have on offer and find out which one would suit you best.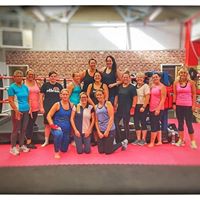 These classes are believe it or not for WOMEN ONLY!  They are suitable for any age from 13 upwards and are non - contact boxing based classes. They include a good mixture of different boxing and fitness drills, sure to leave you feeling like you have really achieved a good session and excited to get back for more!
Its a great class for all abilities/levels of fitness and is a super fun workout, whilst learning basic boxing technique.
We provide all equipment needed for the class but do eventually recommend getting your own gloves (which we have available to buy at the gym).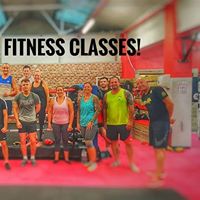 These classes are suitable for males and females ages 16yrs+ of all levels and abilities.
They are great classes for, learning basic boxing technique, improving cardio, muscle toning, weight loss, having fun and much more!
The classes are completely non-contact boxing based and include things such as; partner based padwork, bag work, general exercises, circuits and much more!
They will be sure to leave you tired but thrilled and raring to go for your next session.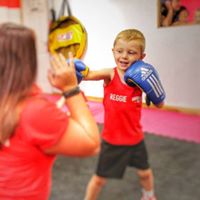 Our kids boxfun classes are for kids aged 3-6yrs. The classes are half hour long and are great for getting kids into a sport early on, that will tech them; discipline, manners, basic boxing technique and general exercise - all whilst keeping them active, having fun, mixing with other kids and building confidence.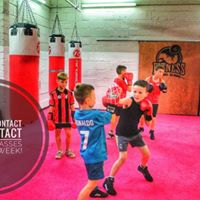 These classes are awesome for all and every kid!
Whether they are looking to start boxing for the technique and to maybe one day go on and compete, these classes are great to get them started or whether they are just looking to start something new for;
confidence, fitness, a new hobby, have an interest in boxing (but not competing) and much more, then these classes are great for all.
They are non-contact based and tech the fundamentals of boxing and general exercise and gives the kids what they need to then if they want to, go on to our further and more advance contact boxing classes with the aspire to compete.
07941 062807
info@mackenziesgym.co.uk
Copyright © 2019 Mackenzie's Gym